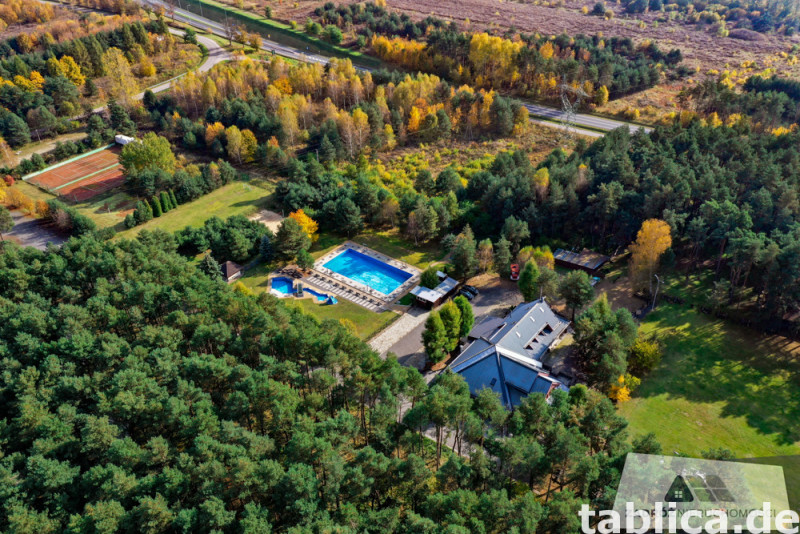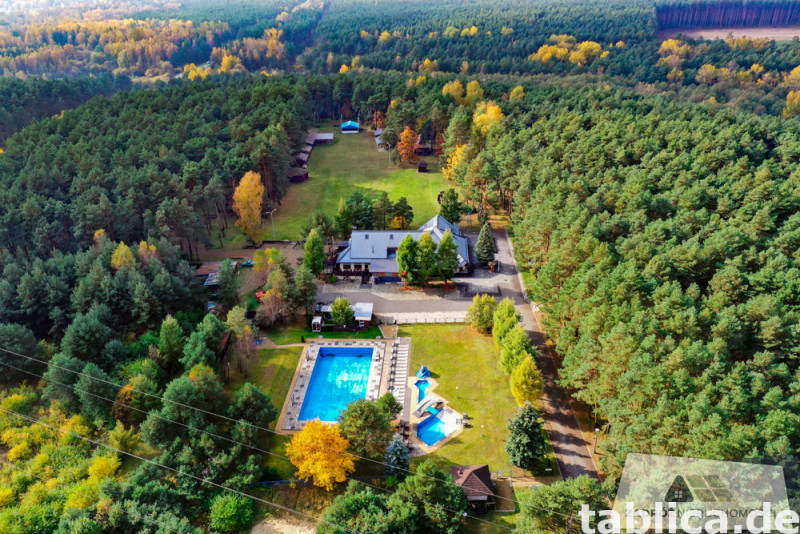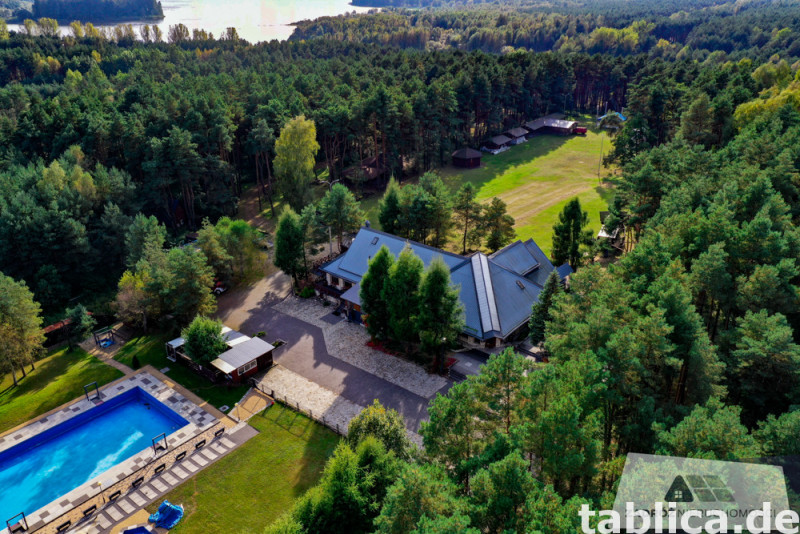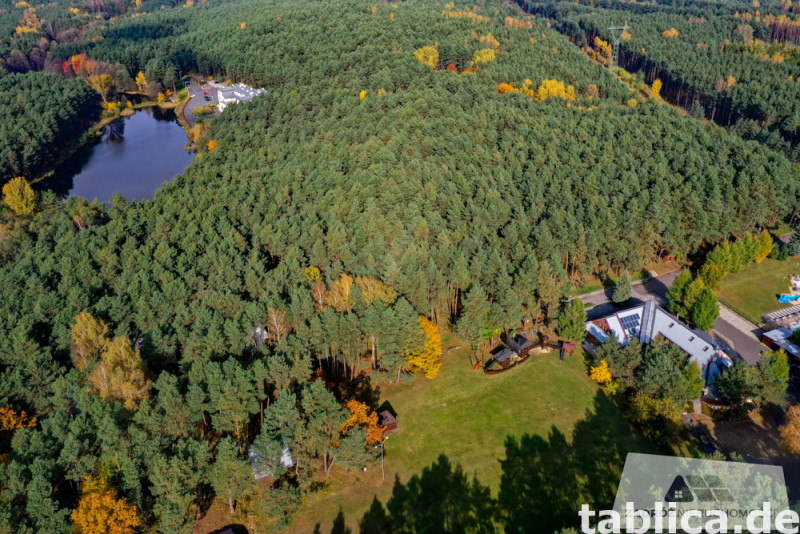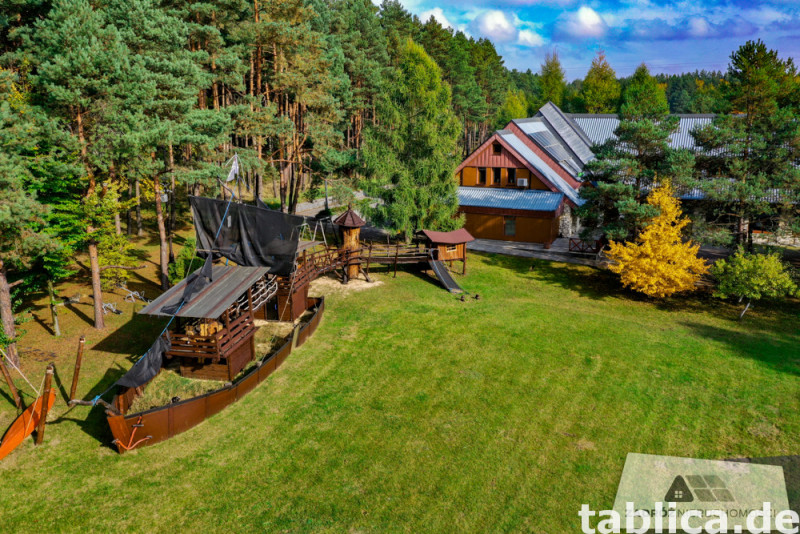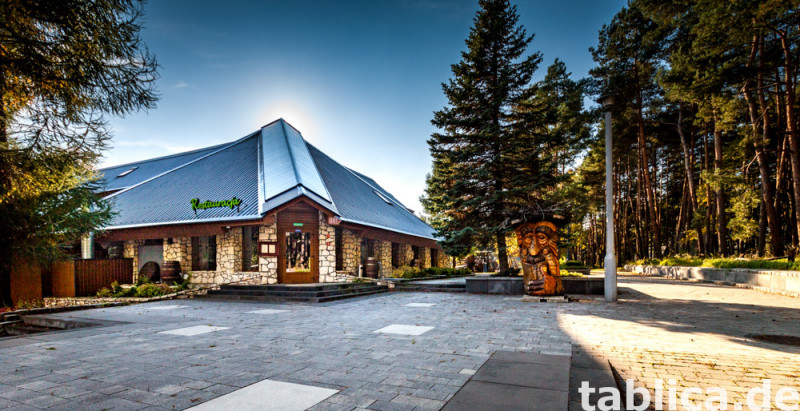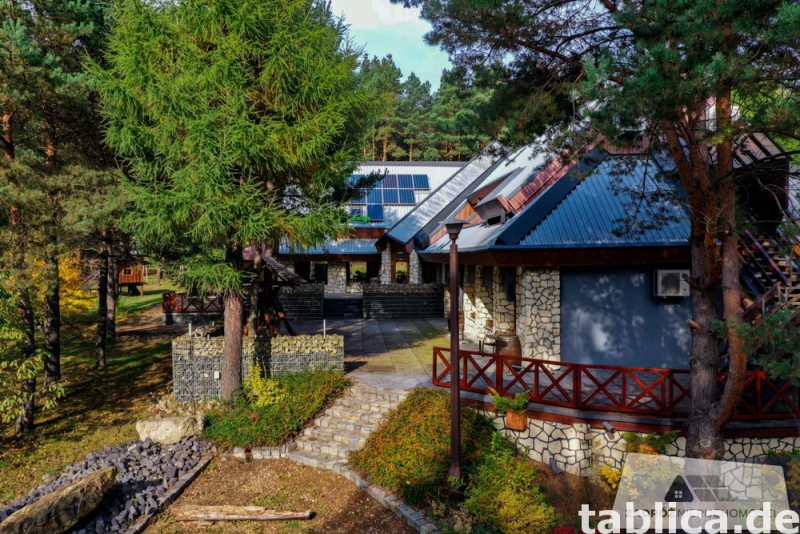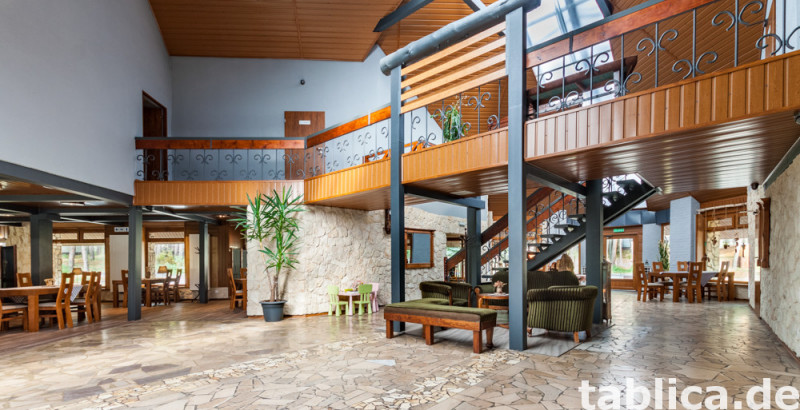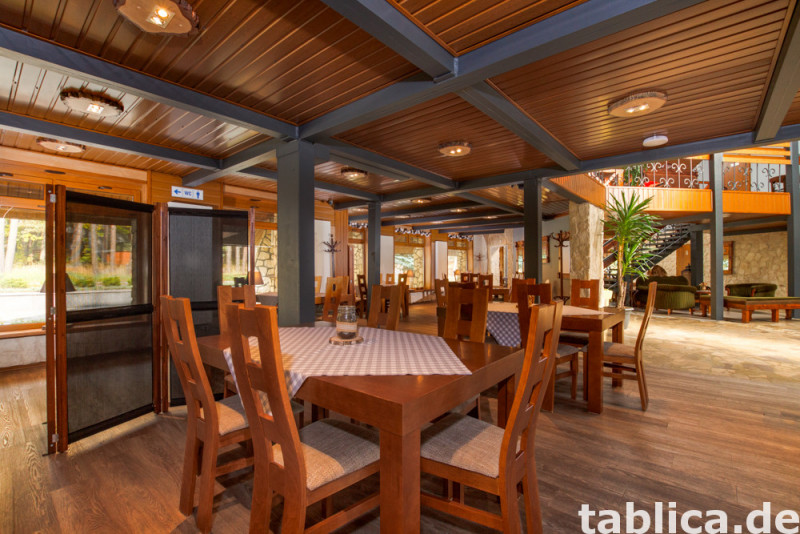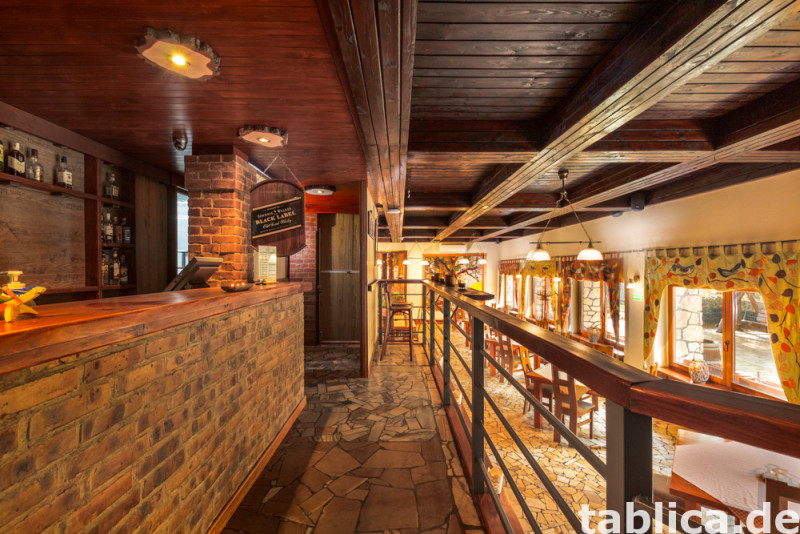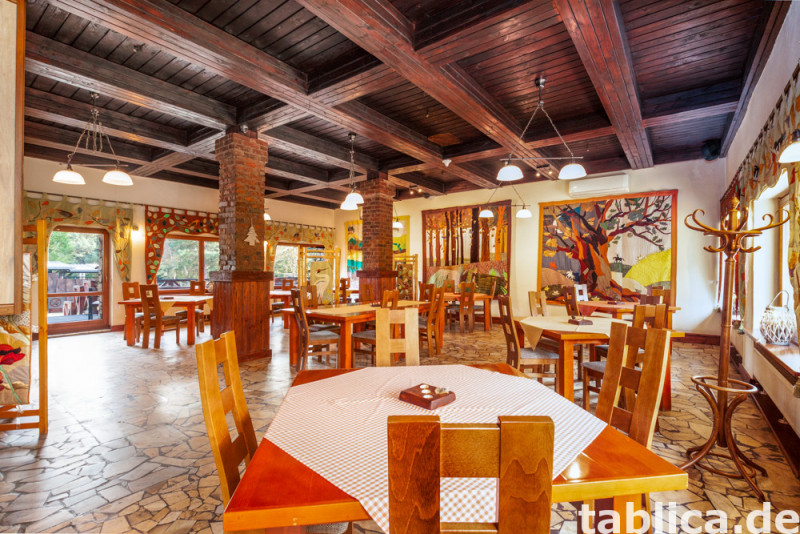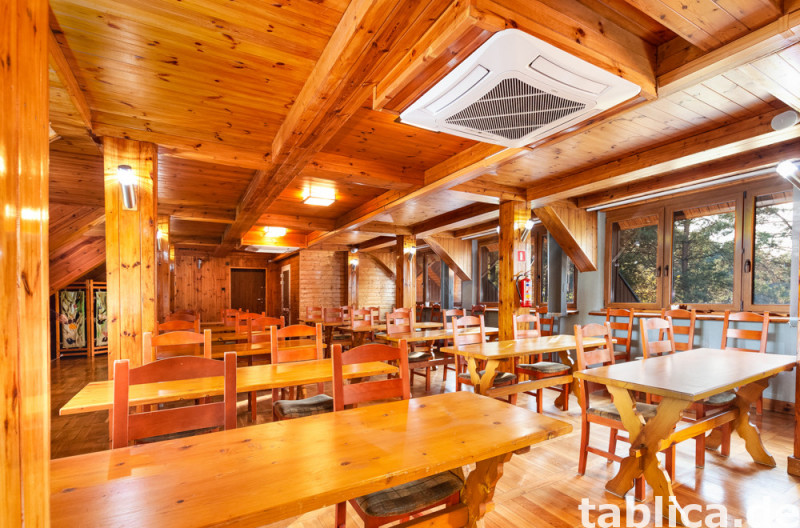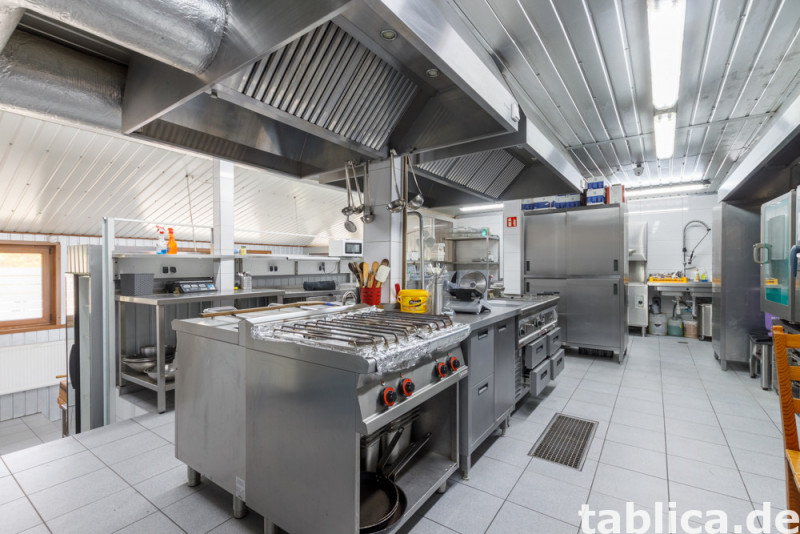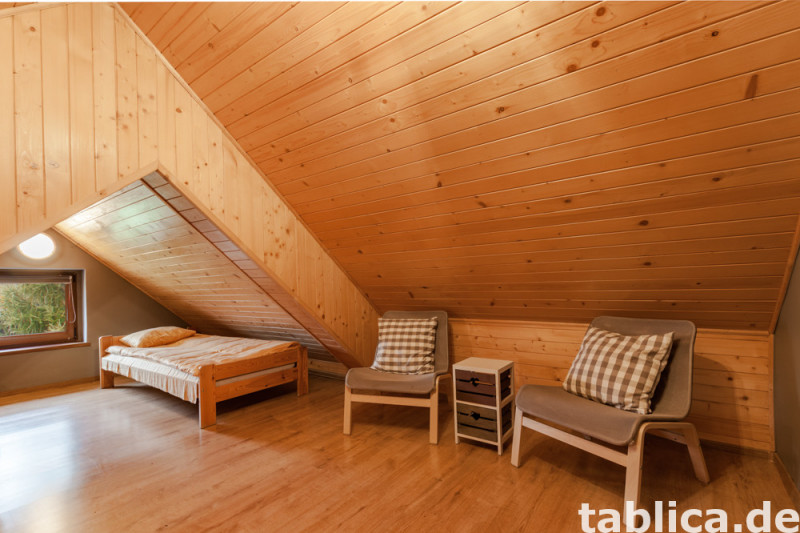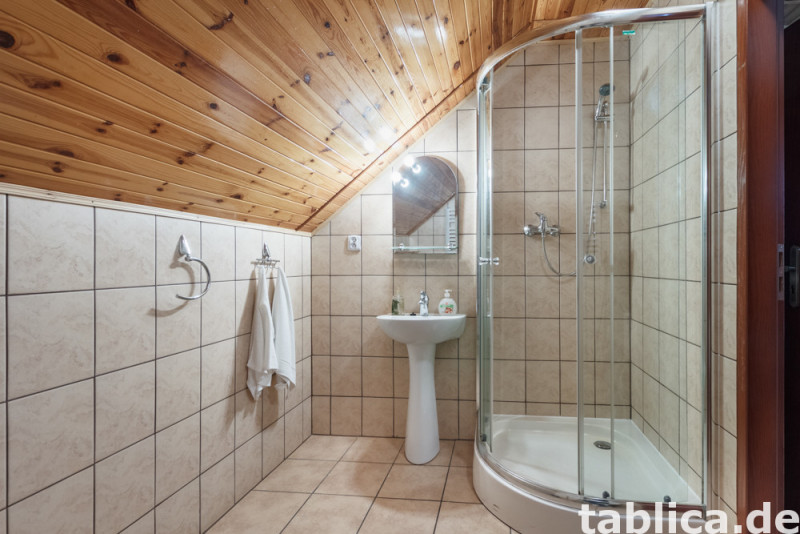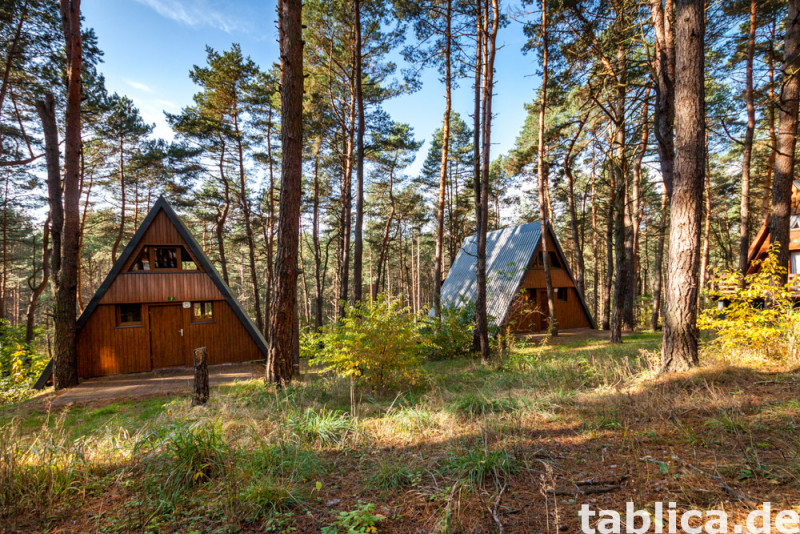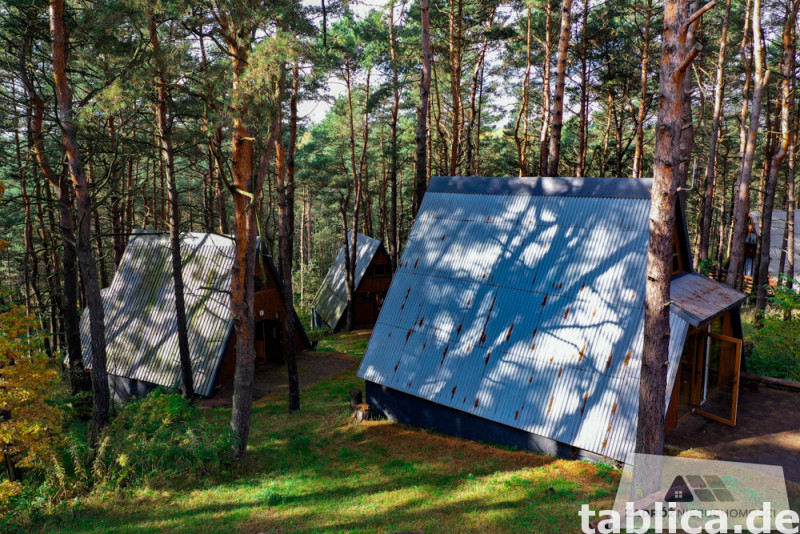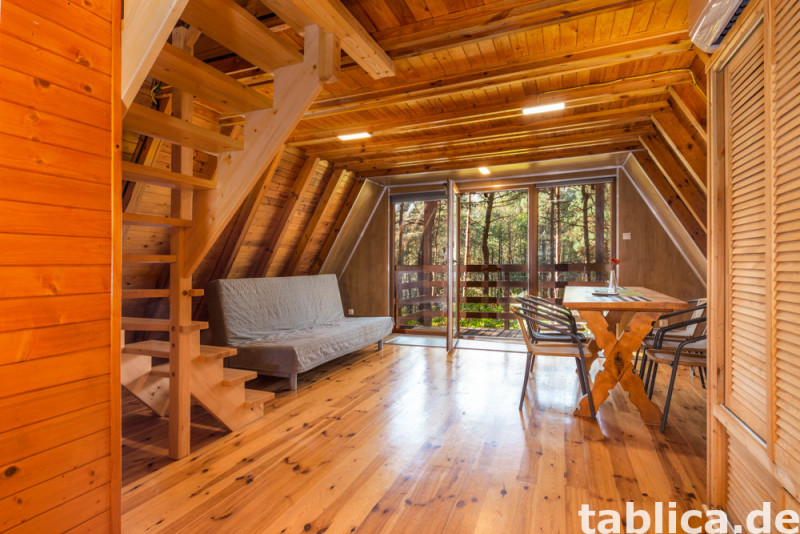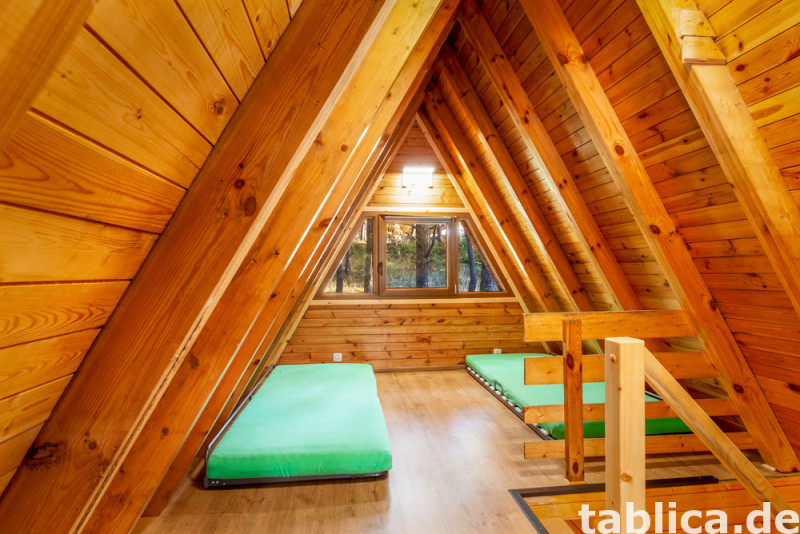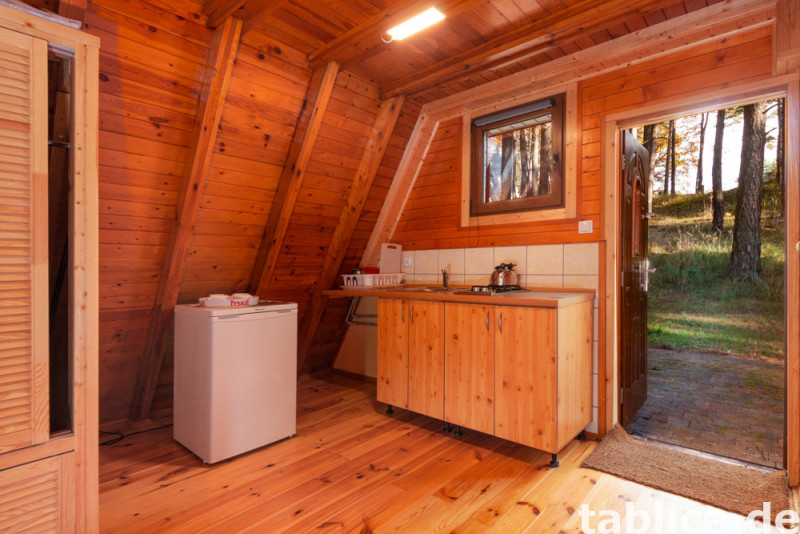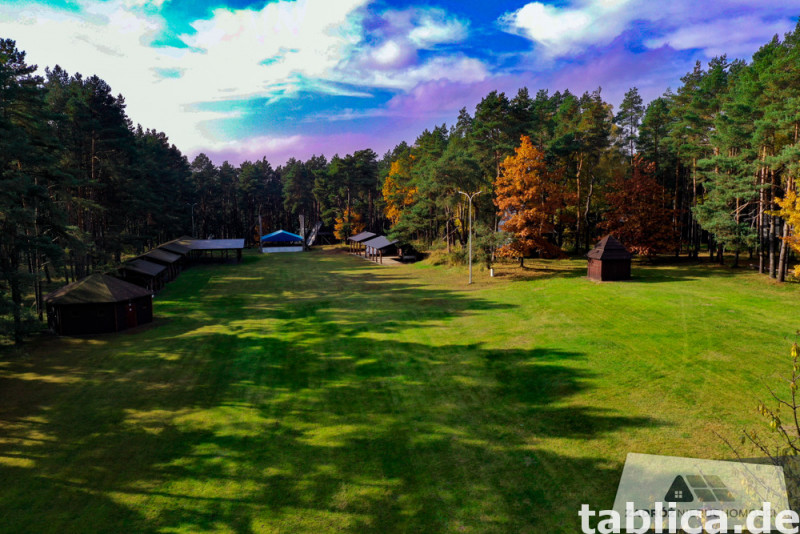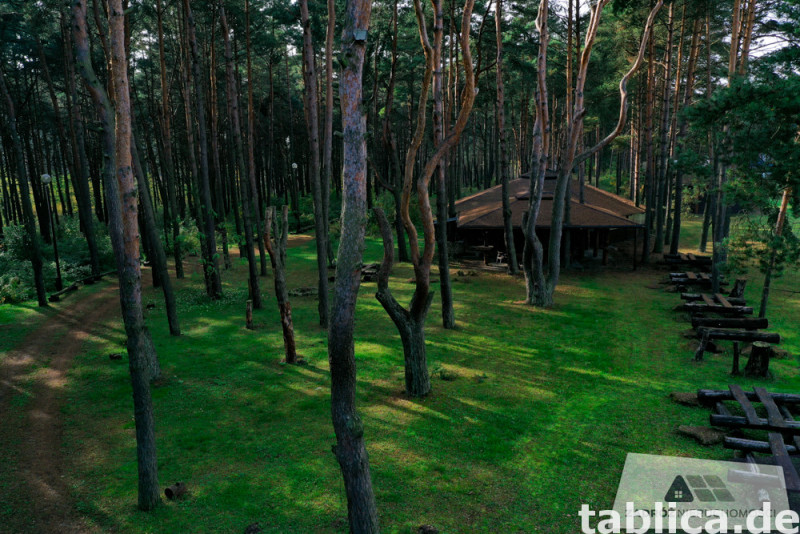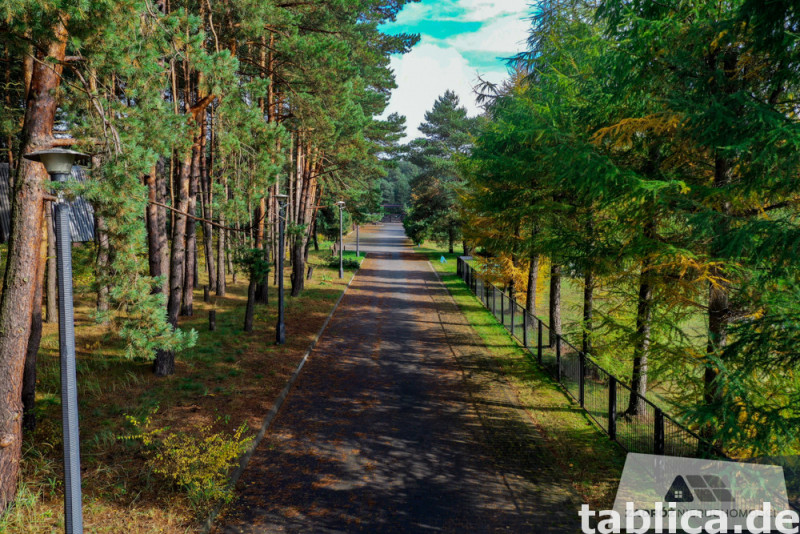 | | |
| --- | --- |
| Rodzaj | Sprzedaż |
| Cena | 2036030EUR |
| Powierzchnia | 100000m2 |
| Dodano | 2022-07-22 18:10 |
| Koniec | 2022-08-21 18:10 |
Real estate agency Zadróż Nieruchomości invite all entrepreneurs and investors to familiarize themselves with the sale offer of a unique business. Zajazd Leśny, known as "Warężyno", is located at the gates of the Jura Krakowsko-Częstochowska, right next to the Zalew Przeczycko-Siewierski with direct access to DK78.

Warężyno is a place very well known not only to the local community from recreation and relaxation in the broad sense. You will find here, among other things, a restaurant, 40 holiday houses, a swimming pool, sports fields and tennis courts, a concert stage and gazebos, and plenty of space to develop in any way you want.
Zajazd Leśny complex is located among nature, away from the hustle and bustle of the city and at the same time is perfectly connected with the cities of the Silesian agglomeration. Access to Katowice takes only 30 minutes, 40 minutes to Częstochowa, and 15 minutes to the Pyrzowice Airport .
The area of Warężyno is over 10 ha of land. 8.0217 ha in ownership, 2.2500 ha in lease. The entire area is equipped with utilities: water, gas, electricity, WiFi fiber, monitoring. There is also its own water intake.
There is no applicable Local Development Plan. According to the Study, the intended use is areas intended for afforestation and areas of developing and shaped manufacturing and service buildings.
The area offers unlimited possibilities in terms of its development and further development. Even in times as difficult as Covid-19, you can run several different businesses here. Warężyno, apart from continuing or expanding the existing activities, also enables conducting such different businesses as, among others:
• a retirement center,
• a wellness center,
• a rehabilitation center,
• training and conference complex,
• a sports or training complex,
• places of integration and animation for companies or organized stays, including excursions, summer camps.
• and many others.
Description of individual facilities and attractions:
• A restaurant building with a bar, a conference and training room and 2 mini-apartments with a total floor space of approx. 550 m2 is located in the central part of the complex. A restaurant and a bar can accommodate up to 150 people, and the conference and training room can accommodate 40 people. There is also a new fully equipped kitchen,
• 40 BRDA-type holiday homes hidden in the surrounding forest. They are characterized by 3 finishing standards: Standard, Standard Plus and Lux. Each with an area of 34 m2 can accommodate at least 5 people.
• A full-size swimming pool with a children's pool
• Sports fields for beach football, football, 2 tennis courts,
• Area of open land with a 4 ha concert stage enables the organization of events for 2,000 people. Around the field there are wooden gazebos, sheds, a bar, a fireplace, a dance floor for approx. 120 people and outdoor toilets.
The whole complex is well-kept and in good condition. The property area is fenced, the entrance is through 2 gates.

OFFER PRICE 9,700,000 PLN net.
In the case of this offer, the costs of servicing our office are covered by the Seller.
We always cooperate with other real estate agencies.

Come, see, start and develop your business idea in the iconic place - Warężyno.

Presentation of the property after prior telephone contact.
We highly recommend and invite you to watch!

For more details, please visit our office or contact us by phone or e-mail.
This announcement does not constitute an offer within the meaning of Art. 66 of the Civil Code.

Komentarze i oferty
Złóż ofertę lub dodaj komentarz
---